In 2012, while working on my research for SACHIKO, I received a Kawase Family Scholarship to travel to Hiroshima. The scholarship stipulated that I would attend two events:  the international Hiroshima Peace Memorial Ceremony on August 6, the anniversary of the atomic bombing of the city, and Hiroshima City University's week long Peace Symposium. My hosts and benefactors were Hiroyuki and Keiko Kawase, child survivors of World War II, (Hiroyuki survived the Hiroshima bombing) now peacemakers, dedicated to international friendship and understanding. The Kawases believed investing in one person can make a difference.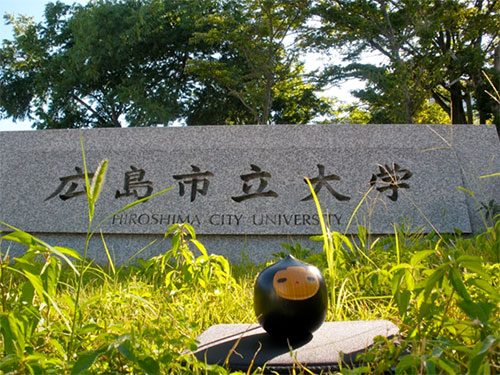 My week in Hiroshima made a big difference in me. As my understanding of World War II history broadened and my insight into the hibakusha (atomic bomb survivor) experience deepened, I found myself grappling with a profound sense of responsibility to more fully understand the decision to detonate the atomic bombs over Hiroshima and Nagasaki.
On my flight back to the U.S., I wondered how I could ever repay the Kawases for their generosity. I had only to look back on my week in Hiroshima to find my answer. I promised myself, if my book SACHIKO had any success in the publishing world, I'd create a scholarship in Sachiko Yasui's name. I would pay back the Kawase's generosity by "paying it forward."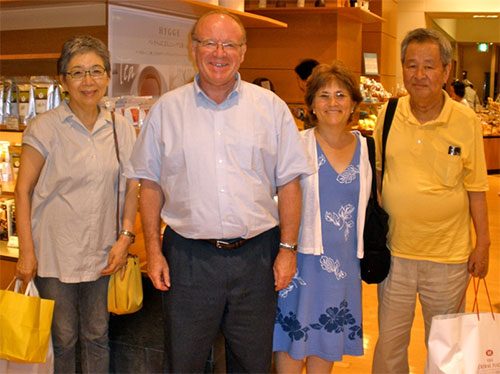 On February 15, 2017, the Sachiko Scholarship for Peace shifted from dream to reality. Supported by the long and active sister city relationship between Saint Paul and Nagasaki, Metropolitan State University and Nagasaki University signed a Memorandum of Understanding to create a student exchange program between their two universities. Two professors spearheaded the project: Dr. Takayuki Miyanishi, Professor of Environmental Science at Nagasaki University and Dr. Sumiko Otsubo, Professor of History at Metro State, with Professor Michal Moskow. Drs. Miyanishi and Otsubo were intimately involved in the writing of SACHIKO. Dr. Miyanishi was Sachiko Yasui and my translator in Nagasaki, and Dr. Otsubo critiqued the Japanese history woven throughout the text. The Metro State-Nagasaki University student exchange program was the perfect home for a Sachiko Scholarship for Peace.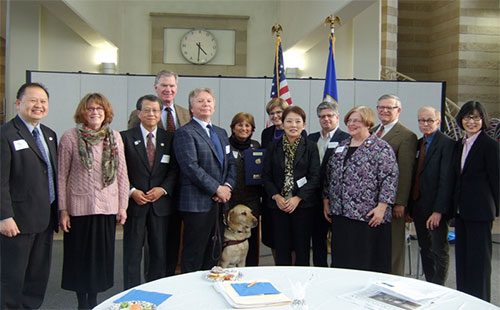 In 2018, Metropolitan State University will encourage students to apply as exchange students to Nagasaki University for the summer, and if interested, apply for the Sachiko Scholarship for Peace to support the financial costs of the experience. One student will be chosen for the $1,000 scholarship after fulfilling the scholarship's criteria. By "paying it forward," I hope the Kawase family will understand how much I am trying to "pay them back" for their belief in me.
For more information about the Sachiko Scholarship for Peace, contact Professor Sumiko Otsubo at sumiko.otsubo@metrostate.edu.