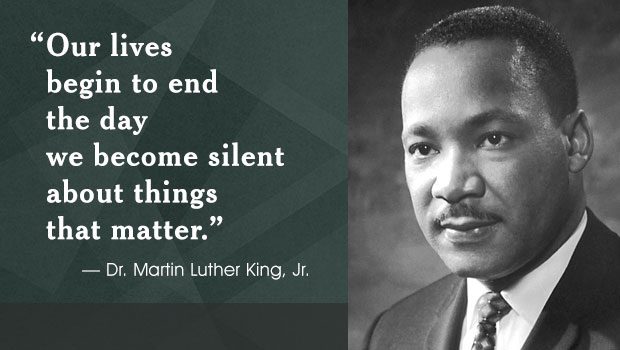 When I first received an invitation to the Virginia Festival of the Book in Charlottesville to participate on a panel titled, "Nuclear War: Survivors, Resistors, and Current Perils," I hesitated. Of course, it would be an opportunity to share my book Sachiko with a new audience. Amnesty International and the Charlottesville Center for Peace and Justice were sponsors; Robert McAdams, President of the Charlottesville Center for Peace and Justice, was the moderator, and authors Susan Southard (Nagasaki: Life After Nuclear War) and Dan Zak (Almighty: Courage, Resistance, and Existential Peril in the Nuclear Age) were the two other panel participants. The festival would be held March 22-26. My calendar was blank that week. I took a deep breath, screwed up my courage, and agreed to go.
I was nervous about being on the panel, particularly knowing it would be televised. What would I say? I've been carrying Sachiko Yasui's story in my heart ever since I met her in 2005, the 60th anniversary of the atomic bombings of Hiroshima and Nagasaki. As a hibakusha, an atomic bomb survivor, Sachiko had found her voice to speak out against nuclear weapons and for peace. I admire Sachiko for her courage and her voice. Today's news is as concerning as it was before World War II or after. Terrorism, growing right-wing extremism, a North Korean nuclear threat in the Pacific region, and a Middle East in constant crisis are rattling the world. All this is made worse by a newly elected American President who has declared war on science and proposed an overly inflated military budget that will drain money from life-giving measures of education, health, research, the arts and humanities. I want to scream. But screaming in the mirror is not the answer. Like Sachiko, I need to learn to find my voice and speak up.
The invitation to participate on the panel at the Virginia Festival of the Book would be an opportunity to practice finding my voice and learn how Susan Southard, Dan Zak, and Bob McAdams have found theirs.
On the day of the panel, Bob McAdams asked each of us to share what brought us to the subject of nuclear war and the people whose stories we told. What surprised me was that all three of us spoke to our childhoods as the latent spark for our research as adults.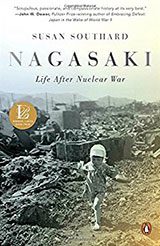 In her carefully researched and well written book, Nagasaki: Life After Nuclear War, Susan Southard describes five Nagasaki atomic bomb survivors and their struggles to overcome their physical and psychological wounds. What led Susan to write her book was an early experience as a sixteen-year-old exchange student to Japan and a visit to the Nagasaki Atomic Bomb Museum.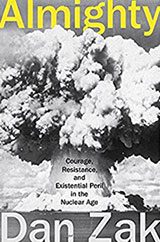 Dan Zak spoke of the determination of the three protesters he wrote about in his fascinating book, Almighty: Courage, Resistance, and Existential Peril in the Nuclear Age. He was amazed by the courage of Sister Megan Rice who, with two other protestors, infiltrated the Y-12 National Security Nuclear Complex in Oak Ridge, Tennessee. Dan said Sister Megan Rice resembled no nun he had ever known attending Catholic school.
I'm convinced the origins of my interest in writing Sachiko's story are tangled in my childhood memories of my father's nightmare screams that would shock me awake. Those screams and his WWII medals in his drawer haunted me enough to pay close attention to war and the scars it leaves on hearts and minds.
Listening to Susan and Dan, I was reminded of the power of our childhoods to shape our adulthoods. What would happen if we harnessed that power and deliberately taught peace and tolerance at an early age? If we wanted to, could we as teachers and parents collectively decide to shape the United States into a less violent nation?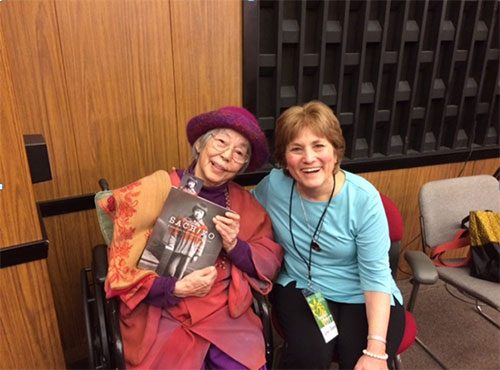 After the panel discussion, a Japanese-American woman in the audience stood up and introduced her 93-year-old mother, Yaeko Nagata Steidel, sitting next to her. Yaeko had been born in Japan and had lived through the American firebombing of World War II. Her daughter read from a slim published volume written by Yaeko, titled Women and War.
"I cannot forget my shock when I heard that my country, Japan, had attacked Pearl Harbor. It was 1941 and I was 18 at the time. Four years later, the United States dropped atomic bombs on Hiroshima and Nagasaki. To me, it was beyond nations fighting each other. I felt deep shame to be part of the human race. War has brought unimaginable devastation and atrocities around the world. In my young heart arose a crying question and a vow:  How can we human beings be so violent toward each other and bring such horrific destruction upon ourselves? From now on, for the rest of my life, I must live and work for peace."
Yaeko's declaration of peace reminded me of Sachiko and a quote by Martin Luther King Jr.:
"The large house in which we live demands that we transform this world-wide neighborhood into a world-wide brotherhood. Together we must learn to live as brothers or together we will be forced to perish as fools."
Another member of the audience stood and asked the question we always ask: What can one person do for peace?
Dan Zak had a memorable answer. He suggested to think about the making of the atomic bomb. From the energy of splitting atoms—the smallest element in nature—came the largest, most destructive force ever produced by human beings. Now think about one person talking to one person, then another person, and another, we could create a growing, explosive chain reaction for peace.
I agree with Dan and his analogy.
I agree with Bob McAdams when he says he speaks out for peace, motivated by a better future for his children and grandchildren.
I agree with Susan Southard when she says we need to recognize the war wounds our nation brings upon others.
And I agree with Martin Luther King Jr., "Our lives begin to end the day we become silent about things that matter."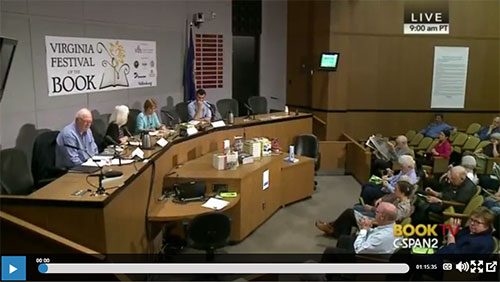 C-SPAN recorded our panel, "Panel Discussion on Nuclear War," from the Virginia Festival of Books. Watch it here.